Money Myths are quite common and are easy to believe. These are firmly believed facts that are not true but are actually accepted better than the truth. Here we shall debunk top 10 money myths that will leave you surprised.
Let's get into the exploration of biggest money myths of all times-
MONEY MYTH WITH RESPECT TO INVESTMENST
YOU GOTTA BE RICH TO INVEST
People who own Mercedes or live in penthouses can invest. The ones accommodating in studio apartments and taking public transits shouldn't opt for investment.
REALITY
Investment is for all, in fact it is one of the best ways to grow wealth. If you are among the ones who start right from scratch, opt for a Betterment account, the fastest and easiest way to start investing.
Investment is simple and easy to begin with. You don't need to toss, turn and ask people things. Just be ready and invest ASAP.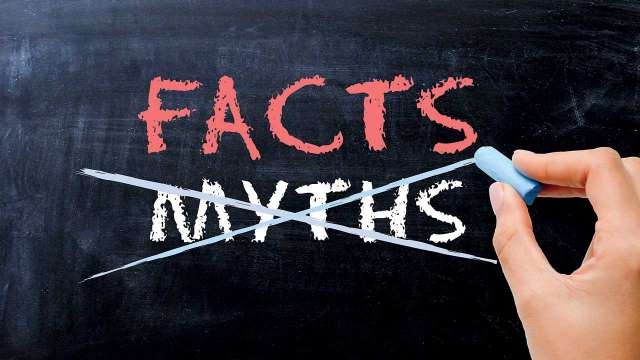 MONEY MYTH ABOUT CREDIT SCORE
HAVE A SMALL CREDIT CARD BALANCE TO INCREASE CREDIT SCORE
Sounds impossible to me! It is a big no and never needs to be done. It is the biggest money myth of all times and must have been told by a psycho.
REALITY
In order to maintain good credit, pay off your full balance every single month. This is the easiest way to increase credit score and good reputation. Other than this, there are some other ways of maintaining good credit. But having a small credit card balance is not at all among them.
MONEY MYTH REGARDING GOLD
GOLD INVESTMENT IS THE BEST INVESTMENT
When there is a shift in the economy, gold is the best investment. This physical asset is safe to invest in.
REALITY
Gold is highly volatile when it comes to its value. It fluctuates with every single day. In times of crisis, it is better to buy and store things that you need rather than blocking your money in gold.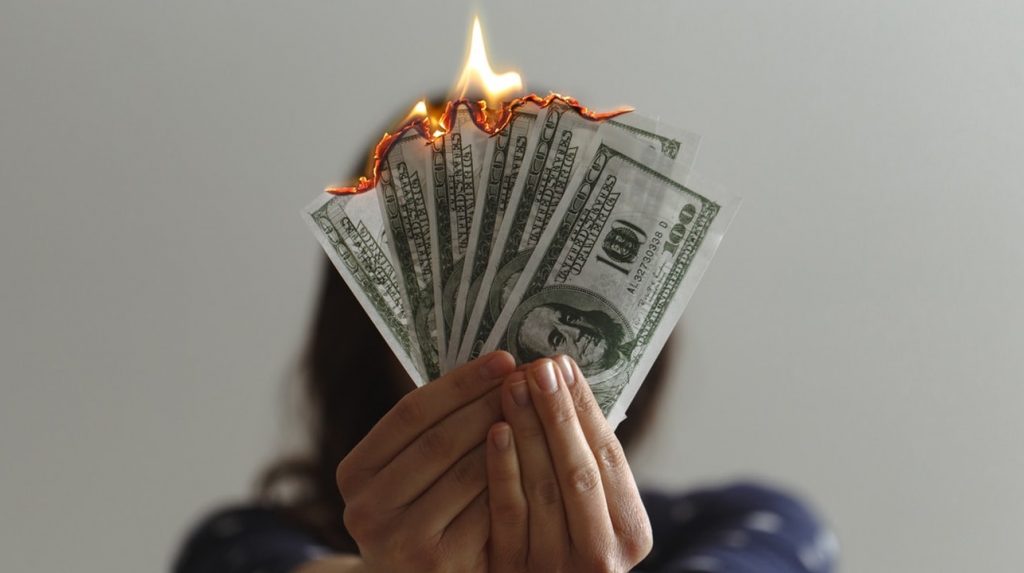 MONEY MYTH ABOUT CASH
CASH IS THE HAILING KING
Cash must be used all the time. It must be used to pay for things rather than taking a loan or using a credit card. Credit cards or loans can lead to heavy debt and are dangerous.
REALITY
Cash might seem a good option when some discount is offered against cash payments. But credit card comes with way more advantages like extended warranties, insurances, fraud protection, etc. Credit card comes with the cancellation option in case of theft, whereas cash stolen comes with no cancellation facility.
MONEY MYTH WITH RESPECT TO INCOMES
TWO INCOMES ARE BETTER THAN ONE
Bringing more money is always a good option. Dual income can lead to dual fun.
REALITY
Two incomes are better only when you spend less than what you earn. People who take care of children might need more money but parent involvement is also needed. Plus, having two incomes can lead to over spending. Becoming a saver is better with a single income.
MONEY MYTH ABOUT EMERGENCY FUND
A SAVINGS ACCOUNT CAN SERVE AS YOUR EMERGENCY FUND
If you make money use it in savings account. The interest rate of a savings account is 1.05%. With average inflation of 3% keeping emergency funds in a saving account could lead to losing money.
REALITY
Emergency fund is for something that's uncertain. Savings account is great if you need it for fulfilling your needs like buying a home. Using that money in a Betterment account shall provide a return of around 7%, which indeed is better than savings account.
MONEY MYTH ABOUT RENTING
BUYING A HOUSE IS BETTER THAN RENTING
The ideal life consists of stages like finishing college, getting married and buying a house. It is another money myth that is completely baseless. Buying a home is a great investment and is a necessity as well.
REALITY
Renting is always a better option when you are just starting your career. Renting takes away the burden of managing the house. It is great for people who don't plan to live in a home.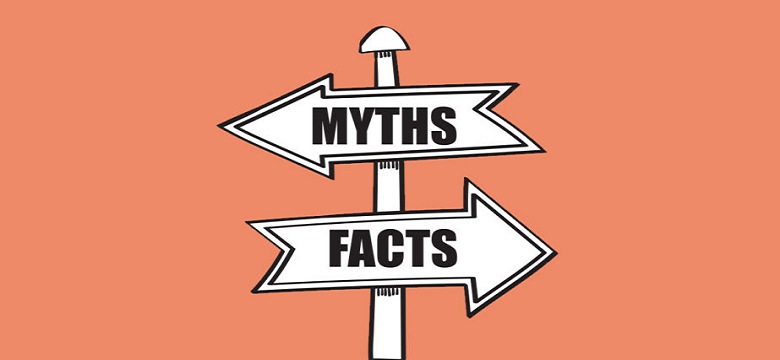 MONEY MYTH ABOUT SAVINGS
NOT EARNING ENOUGH TO SAVE
This is a firm belief among many people. Even people with good salary often believe this. Earning is not enough even for people who are making six figures.
REALITY
Saving is not the end part. It has to be the first thing and a defined amount should be taken out as saving. The problem exists when saving is to be done with the leftover salary. There will always be no amount left at the end of the month.
MONEY MYTH ABOUT RELATIONSHIP
MY PARTNER SAVES AND I DON'T NEED TO WOORY
This is a common money myth that prevails among couples. And it's really bad.
REALITY
Loving and trusting the better half is good. But no aspect should be entirely left at someone else's disposal. Even if the partner is really good, mistakes can always happen. Awareness and proper communication is needed in every aspect. Let the one who is interested lead and take over the financial matters, but the other one should be aware about every step taken.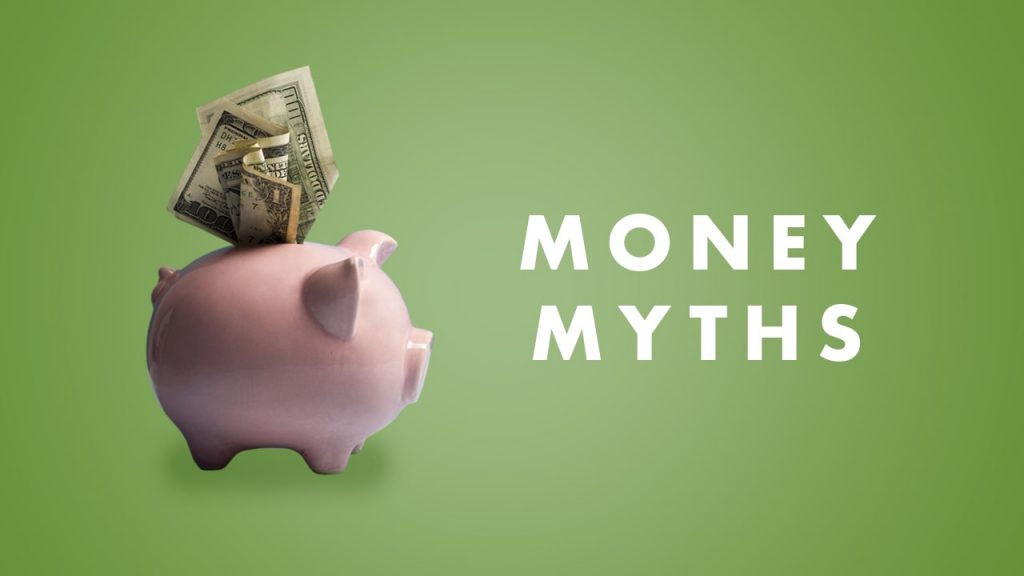 MONEY MYTH REGARDING AN EMERGENCY FUND
DON'T NEED AN EMERGENCY FUND AS I HAVE CREDIT CARDS
I have enough credit on my cards and emergency fund is not needed. Even if I lose job I can find another one easily.
REALITY
Almost four months are needed to get a decent job. Even if you have enough credit, that won't be useful to pay the rent or mortgage. Limited expenses can be paid off with the monthly limit of the credit card. Having an emergency fund is important. It can always help with your expenses in times of need without having to worry about paying off the balance.